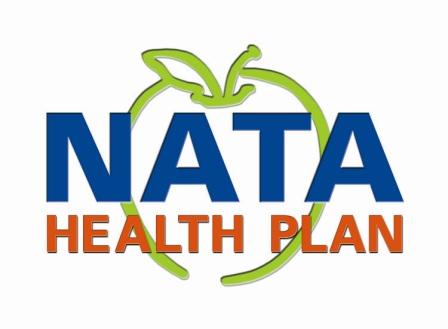 The Northwest Automotive Trades Association (NATA) Health Plan is an Association Health Plan option available exclusively to automotive businesses in Oregon who are members of NATA. Members have access to an expansive menu of medical plans, as well as optional dental plans and a vision rider. 
Our medical plan options are available through both Health Net and Kaiser.  All medical plans can be combined with an optional vision rider, group dental coverage through Regence of Oregon and voluntary dental plans through LifeMap. Please view the NATA Plan Comparison for a complete list of all available plan options.
Benefit Solutions Inc (BSI) provides administrative support for all NATA health plan benefits. Please feel free to contact BSI by emailing This email address is being protected from spambots. You need JavaScript enabled to view it. for all eligibility, billing and payment inquiries. Groups receive one consolidated monthly invoice for all coverages.  COBRA administration is also provided at no additional charge to your group. BSI also offers an online benefits administration platform, known as "SIMON." Through SIMON, employers can manage employees' eligibility and enrollment, as well as view and pay invoices!
DiMartino Associates is NATA's General Agent and works directly with your broker in order to provide you with more information on NATA's health plan offerings, as well as provide you with an NATA proposal. Please contact your broker today in order to request a quote.
Quote requests may be submitted by your broker to This email address is being protected from spambots. You need JavaScript enabled to view it..  For general inquiries, you or your broker may send an email to This email address is being protected from spambots. You need JavaScript enabled to view it.. 
Enrollment Documents
Available Plans

Health Net Plan Summaries

Health Net Customer Service: 1-888-802-7001
Health Net SBCs
• PPO-80-750 with 10-50-75 Rx (A20-750-2-3750)
• PPO-80-750 with 15-30%-50% Rx (A20-750-2-3750)
• PPO-80-1000 with 10-50-75 Rx (A25-1000-2-4000)
• PPO-80-1000 with 15-30%-50% Rx (A25-1000-2-4000)
• PPO-80-1500 with 10-50-75 Rx (A25-1500-2-4500)
• PPO-80-1500 with 15-30%-50% Rx (A25-1500-2-4500)
• PPO-80-2000 with 10-50-75 Rx (A20-2000-2-5000)
• PPO-80-2000 with 15-30%-50% Rx (A20-2000-2-5000)
• PPO-80-3000 with 10-50-75 Rx (A30-3000-2-5600)
• PPO-80-3000 with 15-30%-50% Rx (A30-3000-2-5600)
• PPO-80-5000 with 10-50-75 Rx (A35-5000-2-5600)
• PPO-80-5000 with 15-30%-50% Rx (A35-5000-2-5600)
• PPO-80-2000-E with 10-50-75 Rx (E30-2000-2-5600)
• PPO-80-2000-E with 15-30%-50% Rx (E30-2000-2-5600)
• PPO-80-3000-E with 10-50-75 Rx (E35-3000-2-5600)
• PPO-80-3000-E with 15-30%-50% Rx (E35-3000-2-5600)
• PPO-80-5000-E with 10-50-75 Rx (E35-5000-2-5600)
• PPO-80-5000-E with 15-30%-50% Rx (E35-5000-2-5600)
• PPO-70-1500-CC with 10-50-75 Rx (CC3T10-1500-2-4500DX)
• PPO-70-1500-CC with 15-30%-50% Rx (CC3T10-1500-2-4500DX)
• PPO-70-2000-CC with 10-50-75 Rx (CC3T20-2000-3-5600ES)
• PPO-70-2000-CC with 15-30%-50% Rx (CC3T20-2000-3-5600ES)
• PPO-70-3000-CC with 10-50-75 Rx (CC3T25-3000-3-5600ES)
• PPO-70-3000-CC with 15-30%-50% Rx (CC3T25-3000-3-5600ES)
• PPO-70-5000-CC with 10-50-75 Rx (CC3T25-5000-3-5600ES)
• PPO-70-5000-CC with 15-30%-50% Rx (CC3T25-5000-3-5600ES)
• HSA 2600 (HDE26008060)
• HAS 3500 (HDE35008060)
Kaiser Customer Service: 1-800-464-4000

Regence Dental Customer Service: 1-800-452-7390
LifeMap Dental Customer Service: 1-800-286-1129
Supplemental Plans Available Through: